Rick Bartow: Myth/Reality

Our largest Bartow exhibit yet, featuring paintings, pastel drawings, prints and sculpture from the estate.
Remarks by Jordan Schnitzer Museum Curator Danielle Knapp (Co-Curator ofThings You Know But Cannot Explain): First Friday, April 7th at 6:00 pm.
The light floods in, love returns, and the hand begins its labors in color and line. - Rick Bartow
Bartow's work has received national recognition. He is known foremost as a contemporary American artist, but also, one who has lived the Native American experience. Personal experiences, cultural engagement and global myths, especially Native American transformation stories, are the heart of Bartow's art.
---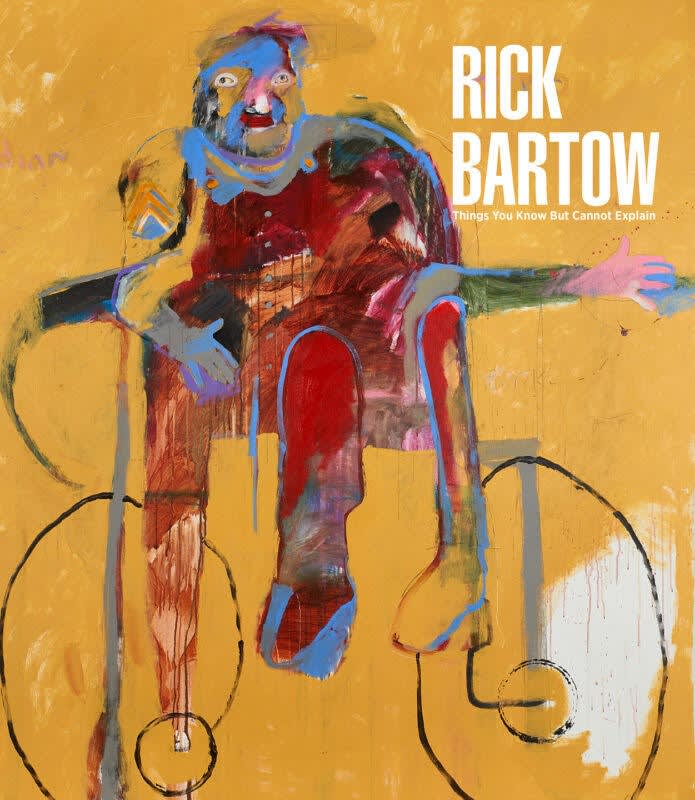 This exhibition catalog,
Rick Bartow: Things You Know But Cannot Explain,
which originated at the Jordan Schnitzer Museum of Art (University of Oregon, Eugene). Full-color images display key works from the show, supplemented by a comprehensive visual checklist of pieces. Essays by the show's co-curators and by Lawrence Fong, former curator of Ame
rican and regional art at the JSMA, explore key themes in the artist's oeuvre.
Text by Danielle Knapp and Jill Hartz. Hardcover, 10 x 12, with over 85 full-color images, 104 pages.
$50