The Call for Artists is now open: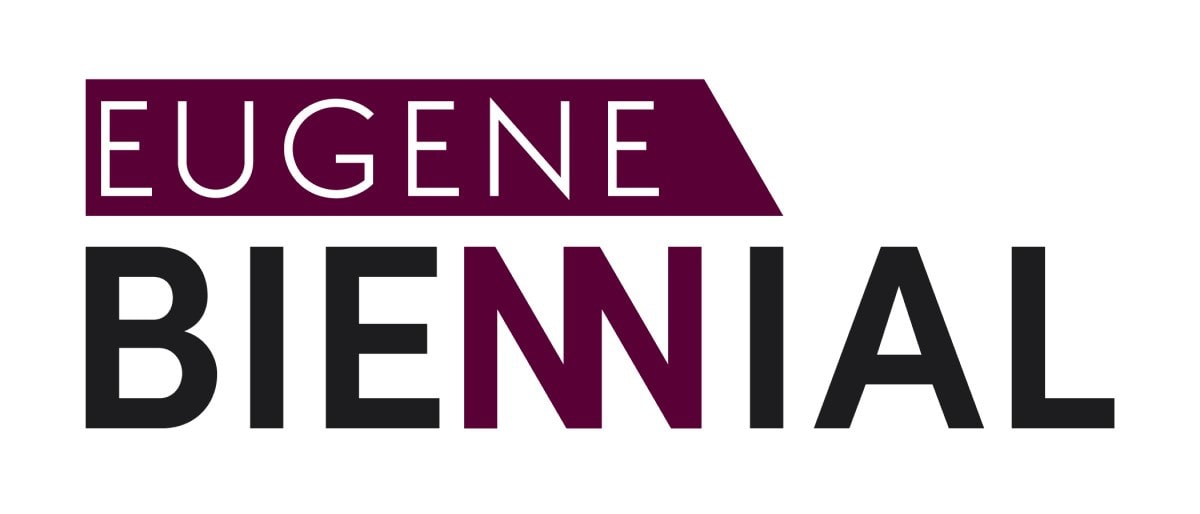 Oregon artists, 18 years and older, from Lane, Linn, Lincoln, Benton, Douglas and Coos counties, are invited to submit one to five recent works for consideration for the 2022 Eugene Biennial at Karin Clarke Gallery in Eugene, Oregon. The 2022 show is the 4th Eugene Biennial, which was founded in 2016 by Eugene gallerist Karin Clarke as an opportunity to showcase the work of emerging artists in our region. The Biennial will take place in August, 2022, during Eugene's Visual Arts Week (https://www.eugene-or.gov/3934/Visual-Arts-Week).
We encourage artists to visit the gallery space and explore our website before submitting work. Most media-paintings, prints, photography, mixed-media, fibers, sculpture, ceramics, etc.-are welcomed. There is no theme to the show. Rather, we hope to include a range of high-quality pieces which make a strong statement about the work taking place in this region. All artwork must be for sale, and the gallery will take a 50% commission on works sold. Sales are typically strong during this exhibit,
The Jurors are residents of Eugene: Artist Tallmadge Doyle, Art Collector and Connoisseur David Hilton, and Gallerist/Artist Karin Clarke. The jurors may select one, two, three, or none of the submitted works.
Eight award winners from the show will be invited back in August, 2023, for the Eugene Biennial Award Winners - One Year Later exhibit. Karin Clarke will conduct a studio visit to assist in the selection of work for the follow-up exhibit.
Accepting Submissions: January 15 - April 30, 2022.
Events
Artists are encouraged but not required to attend all events. Dates to be announced.
Opening Reception/Awards Ceremony/August First Friday ArtWalk
Awards
Best of Show $500 sponsored by the City of Eugene Cultural Services
Three Juror's Choice Awards of $250:
($250 cash sponsored by Whiteaker Printmakers; $250 Gift Card to The UO Duck Store; $250 check/gift certificate combo from Oregon Art Supply)
Eleanor Freeman "People's Choice" Award $300
Three Honorable Mentions
All award-winners and honorable mentions will receive memberships to The Jordan Schnitzer Musuem of Art in Eugene, Oregon. The eight award winners will have the opportunity to show work at the Eugene Biennial Award Winners - One Year Later, a group show at Karin Clarke Gallery in August, 2023.
THANKS YOU AWARD SPONSORS:

NEW THIS YEAR: For awards, preference will be given to artists that are not already represented by Eugene's Karin Clarke Gallery and White Lotus Gallery. The intention of the awards to to give visibility to artists not regularly showing and selling in Eugene.
Important dates and information:
Submission dates: January 1 - April 30, 2022.
Artists notified on or before May 31st., 2022.
Delivery of artwork (framed, installation-ready with all hanging hardware) MUST BE HAND-DELIVERED to Karin Clarke Gallery, at 760 Willamette Street, Eugene, Oregon, 97401 on Saturday, July 30th or Sunday, July 31st. Time to be announced.
Pick-up of unsold artwork: Saturday, August 27 or Sunday, August 28. Time to be announced.
Artwork accepted in the Eugene Biennial must be for sale and remain in the exhibit until the show closes.
The gallery will take a 50% commission for any pieces sold.
Entry fee: $30. Artists can submit up to five pieces for consideration for this fee.
Size limitations:
Due to the small size of the gallery we are limited in what we can show, and we want to include as many artists as possible.
The maximum size for 2-D wall art is 4 feet wide by 6 feet tall and no more than 50 lbs in weight.
Art must be wired or hanging-ready.
Sculpture must occupy no more than 20 square inches of free standing floor space, or fit on a pedestal with a maximum of 16 inches in depth.
Please note that works may be excluded if we can't easily and safely handle and display them.
Curator reserves right to refuse artwork at intake or during installation.
Email eugenebiennial@gmail.com with any questions.